How to get the perfect pink hair
Multi-Colored Pink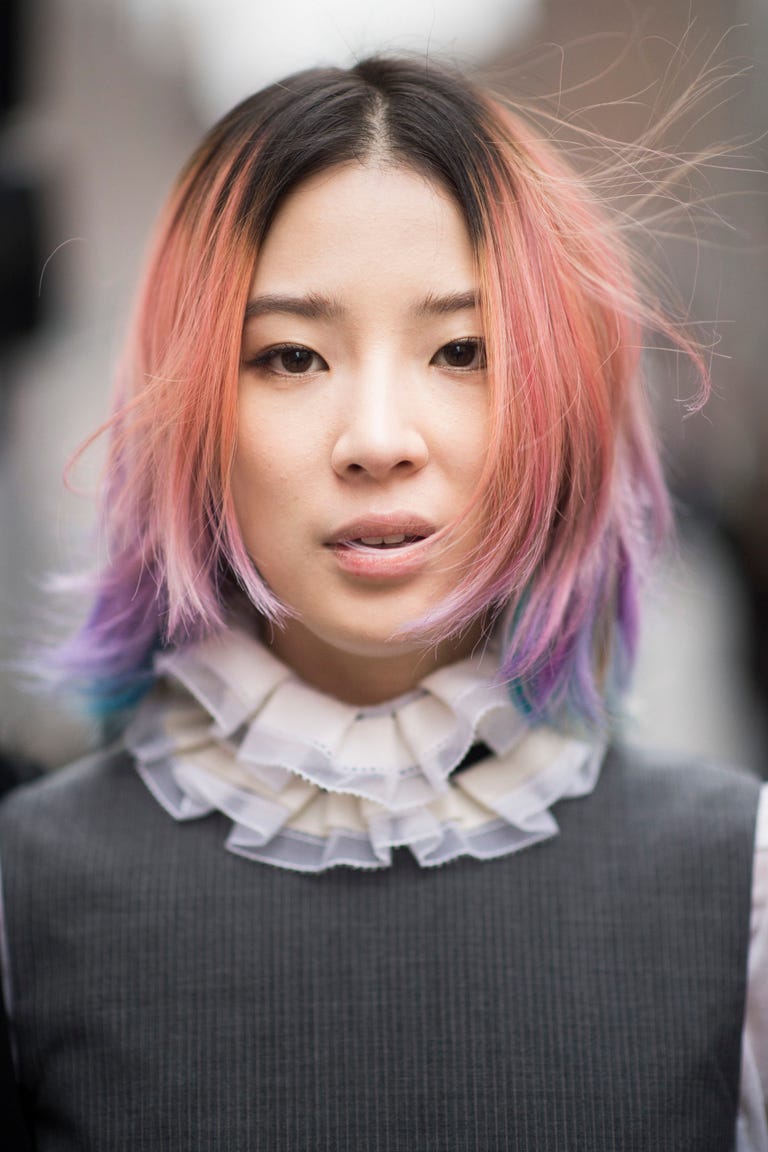 To get this look, layer three semi-permanent shades — or use three different kinds of temporary colorants, starting from your roots and working toward your ends.
Professional Temporary Instant Hair Color Highlights 3 Pack Bundle in Purple, Blue, Pink, $13
Magenta
"If you're a blonde, colorful hair is simple to create because you're working on a lighter canvas to start," Appleton adds. "But if you're brunette, you'll need to lighten your hair if you're trying to keep the look for a longer period of time." Just want something temporary? Appleton recommends spraying your hair with a highly pigmented spray to make sure you like the look before making a more permanent decision. You can also use hair chalk on your strands if you simply want to just try colorful hair for a night.
Kryolan Color Spray in "Pink or D30", $10
Pastel Pink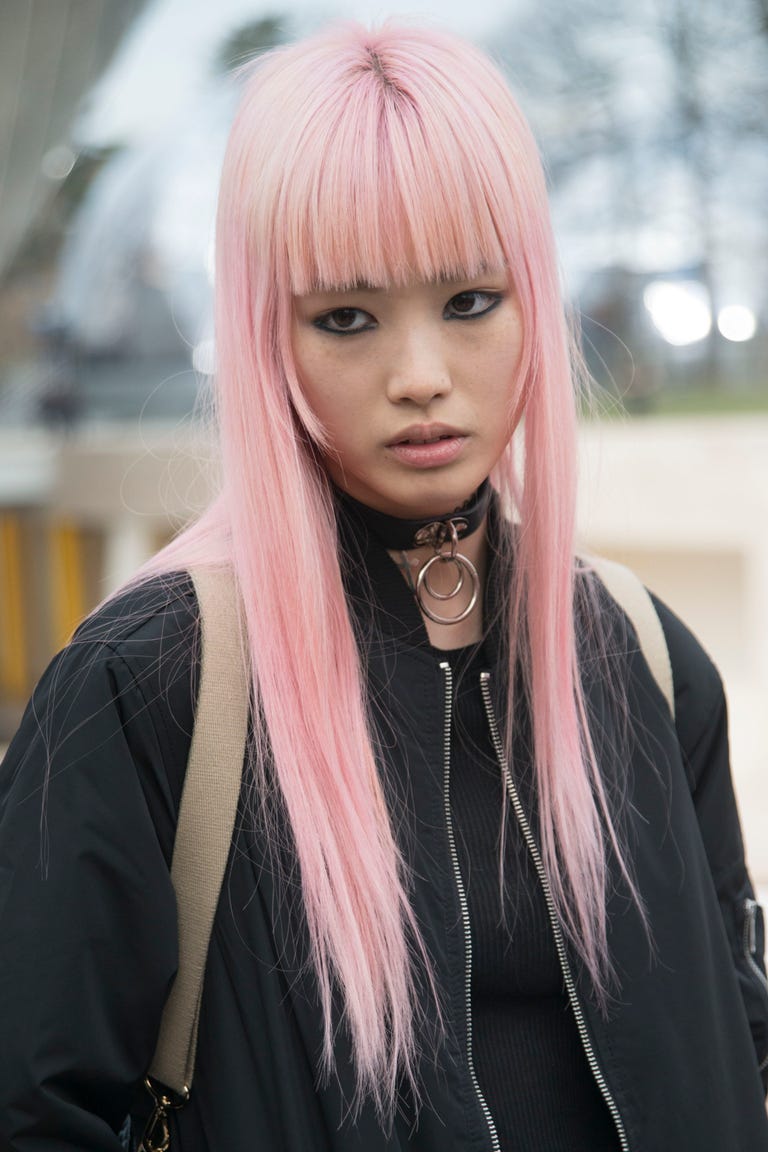 Appleton also notes that if you're going for a softer color (shown here), you can really play around with makeup and go for a bolder look; "however, if your hair is on the brighter, hot pink side, for example, you might want to tone down your makeup and let your pink hair do the talking."
Punky Colour Semi-Permanent Conditioning Hair Color in "Cotton Candy," $10

Hot Pink
If you want more saturation when it comes to color, apply it directly onto dry hair. Otherwise, wet your hair before gently raking the color through.
Arctic Fox Vegan Virgin Pink Semi Permanent Hair Color, $11
---